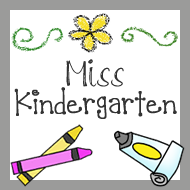 I was so excited to see that Hadar over at Miss Kindergarten has already taken some of what I shared at the
Teaching Blog Expo
and put it to work on her blog. Check out her tutorial on
Embedding a Document in Google Docs
.
If you missed out on the Expo...don't worry...you can purchase a copy of the recording starting Sept 24th! You can view it ANYTIME it fits into your schedule! I LOVE that concept....learning when it's convenient for YOU!
There were a lot of really good ideas and tips shared! Whether you're new to blogging or an old pro...you're bound to learn some really great tips!
PS...check out my
EXPO Q & A post
for additional TIPS.