I couldn't wait to share this In The Teacher's Lounge.
My head is spinning; I am finding so many new teaching blogs that have so many wonderful ideas! (They are new to me at least!)
I found this
Famous American Research Project
posted at
Primary Inspired.
This is a great lesson for young students that introduces them to the research process. Check it out! Thanks to Brenda for sharing this and so many other great ideas!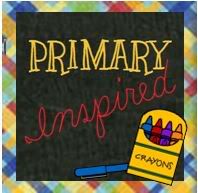 Primary Inspired is listed on the
HOT TOPIC AWARDS
page!